Marilyn Clewes
Chair
Marilyn Clewes
Chair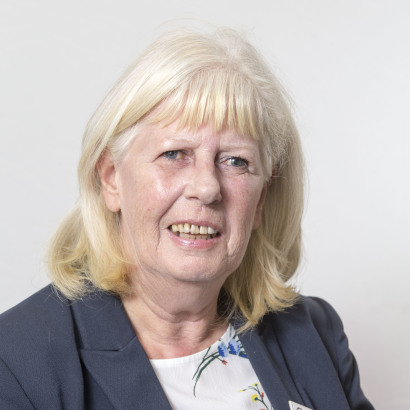 Marilyn has served as a community/resident member on the Association's Board since 2007 and has held office bearer positions including Secretary and Vice Chair, and most recently became Chair of the Board in September 2016.
Marilyn plays a very active role in the Association's governance and serves as a member of the Factoring Board as well as being on other Working Groups.
Marilyn has been a tenant in Westercommon since 2005 and her main reason for joining the Board is to make sure tenants receive good value for money services. Marilyn feels passionate about families, particularly children, having a decent home to live in and a safe, clean and tidy environment to play in.
Marilyn believes that the house and community you grow up in has a big influence in your future life choices and that, by providing decent housing and creating opportunities to get involved in communities by volunteering or other activities, Queens Cross Housing Association can make a difference to the lives of local people.
Marilyn was born in Belfast, grew up in England and moved to Glasgow in 1996. She spent her working life in business in accounts and administration.