Café Conversations
Our Café Conversations are back for 2022!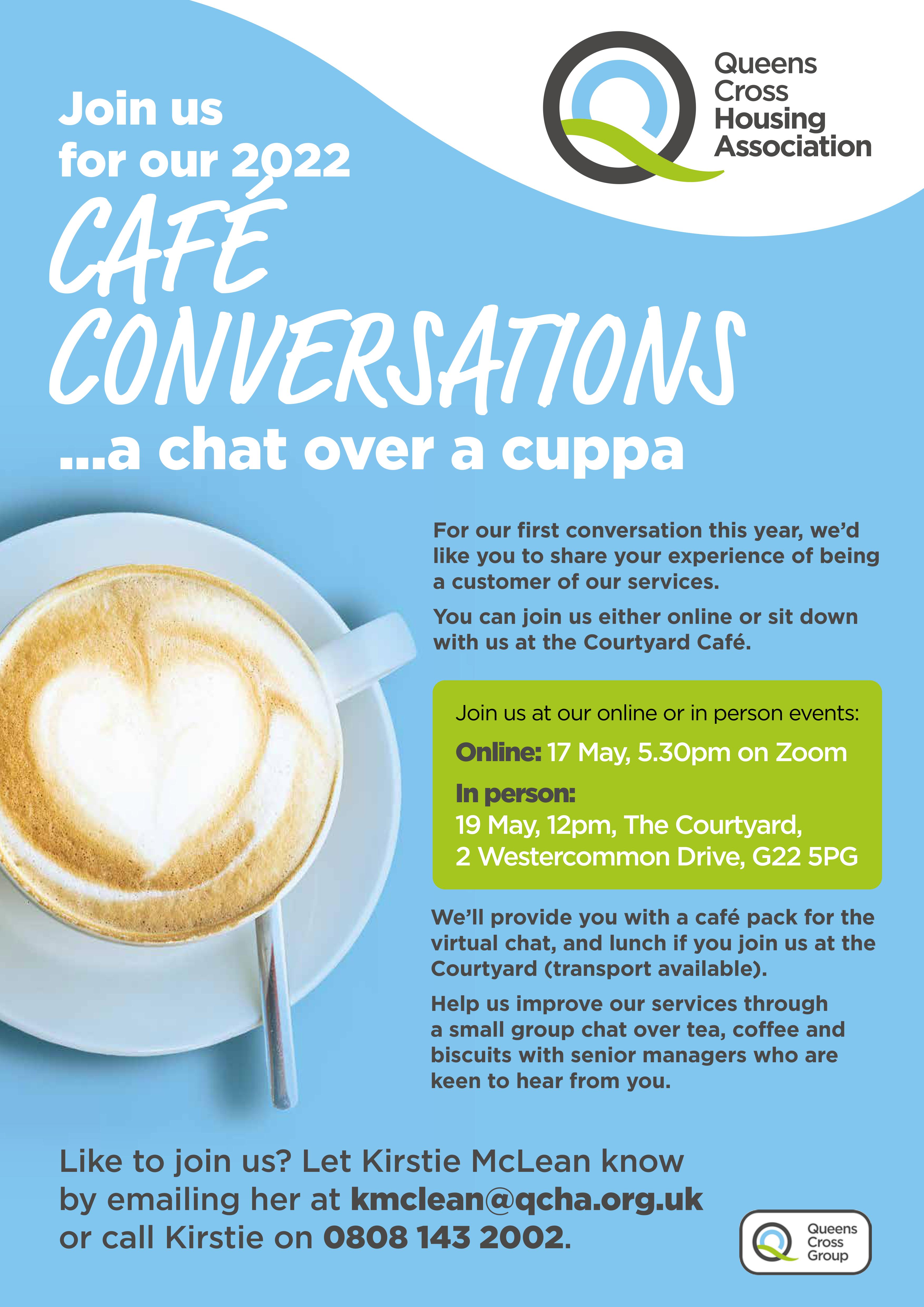 Our first conversation this year will be on customer service. Share your experiences of being a Queens Cross customer.
Join us for our in-person or online event:
Online
17 May, 5.30pm over Zoom
In person
19 May, 12pm, The Courtyard, 2 Westercommon Drive, G22 5PG
We'll provide you with a cafe pack for our virtual event, and lunch if you join us at the Courtyard.
Sign up below ↓