Cycling - Led Rides for Beginners (BikeForGood)
45 Firhill Road, Glasgow, G20 7BE
Day Monday
14:00 - 16:00
FREE
Age Range 16+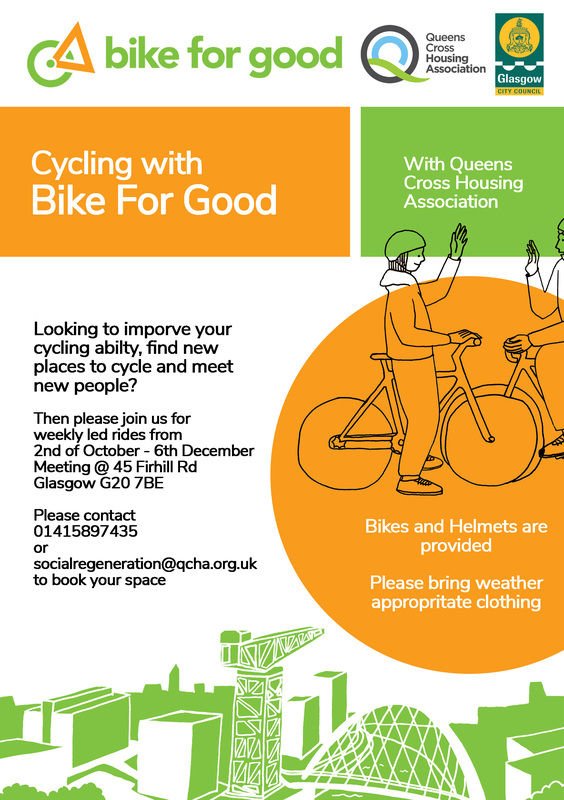 If you've not cycled much before or it's been a while since you did, these weekly sessions are provided in Partnership with BikeForGood for 10 weeks to help you build confidence. Meeting at our main offices 2pm at 45 Firhill Rd each week, we venture out around local paths.
Getting outdoors to meet people for fun activities can be good for wellbeing.
Bikes and helmets will be provided and it is best to dress for the weather and wear suitable comfy footwear.
Get in touch if you would like to know more or to join this group.