Easy Exercise Class
Dundasvale Residents Hall, Glasgow, G4 0HU
Day Monday
12:30 - 13:30
FREE
Age Range Adults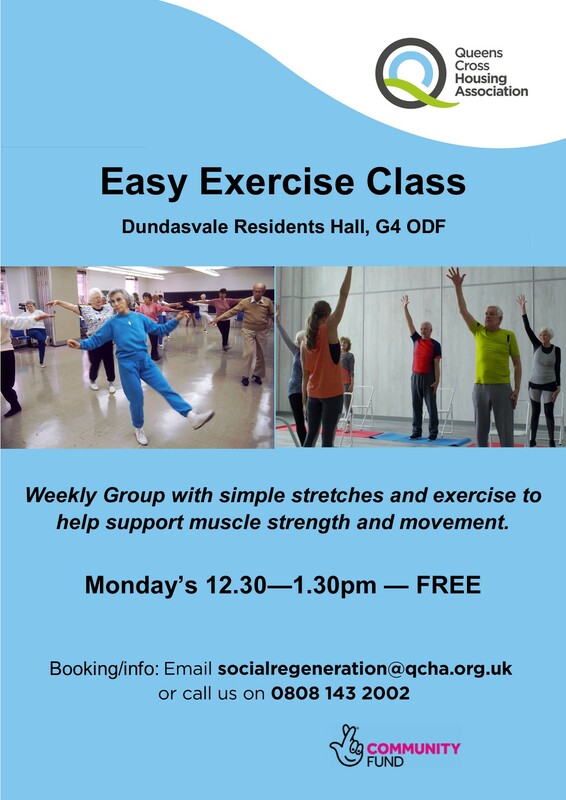 We are glad to resume this FREE Easy Exercise Class for our local community and tenants.
Our class teacher Catherine has been supporting people for years working with us.
This class combines chair exercises and stretches, movement and balance to help support wellbeing. New people always welcome to join so please get in touch if you or a friend is interested.
Please note these sessions will be off on Bank Holidays - 18th April, 2nd May, 30th June, 18th July, 26th September 2022.
Any questions get in touch with our Social Regeneration Team by phone or email
0808 143 2002 (Office Hours Only)