12 February 2020
Queens Cross gains national environmental award
Environmental charity, Keep Scotland Beautiful, has presented Queens Cross Housing Association with a silver level National Award for Environmental Excellence® - the business standard that enables organisations to benchmark their environmental achievements and improvements.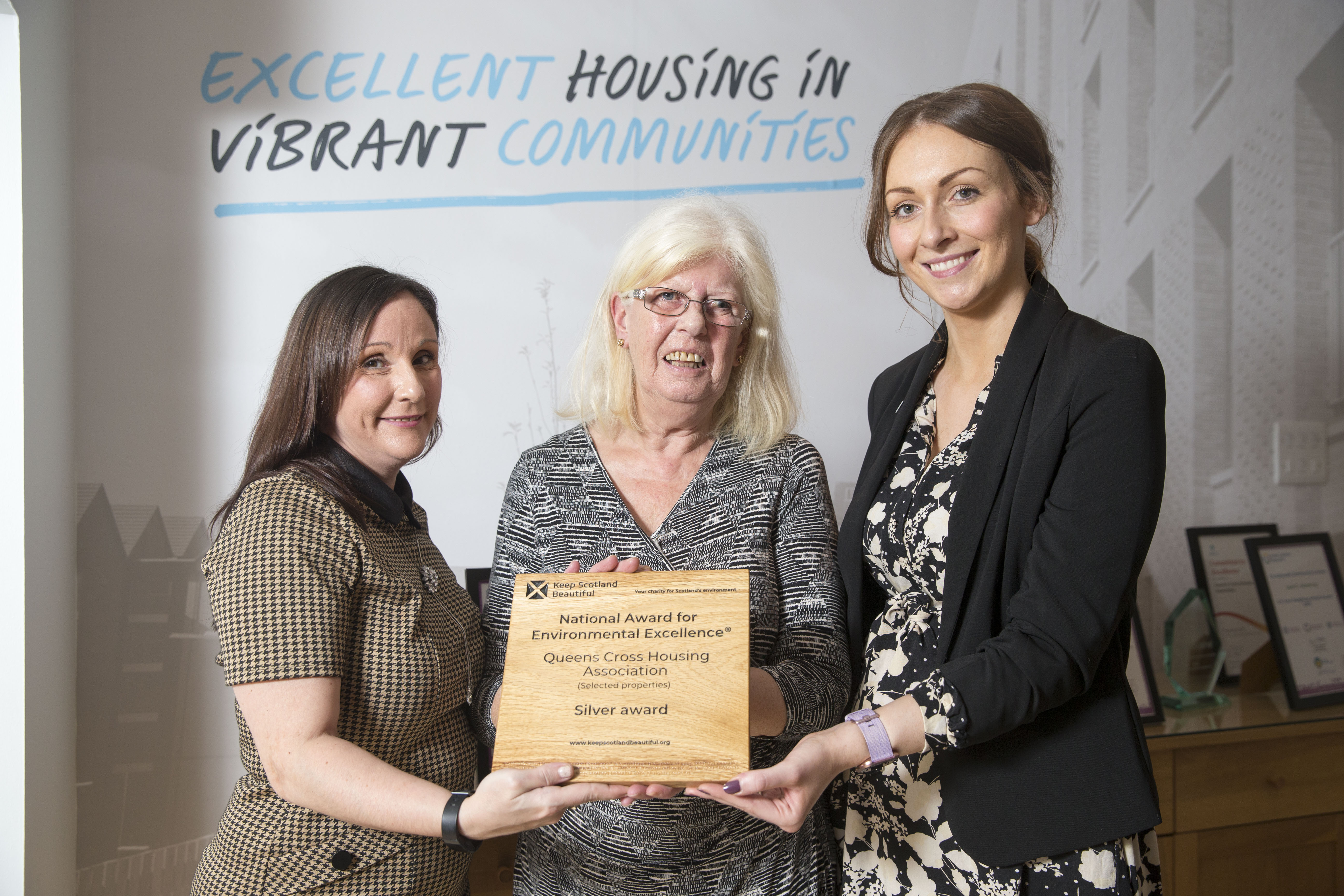 The accolade recognises the association and its employees' commitment to community inclusion which is at the heart of the organisation. The Association has taken many steps to ensure that it includes and involves customers and the wider community in all aspects of improving properties and facilities.
The award will provide the association with a baseline for improvement and the opportunity to showcase areas of excellence. Queens Cross Housing Association will now work with Keep Scotland Beautiful to make improvements and ensure that it is on its way to achieving gold standard.
Chief Executive of Queens Cross Housing Association, Shona Stephen said:
"We are delighted to receive this prestigious accreditation from Keep Scotland Beautiful. We are passionate about placing the community and our customers at the heart of all of our activities. This award recognises what we are currently doing well and provides the scope for us to improve over time.
"We're especially pleased that Dundasvale multi-storeys received a gold award which is rare for this type of property on a first inspection.
"Well done to everyone involved across the whole project."
Katie Murray, Communities and Place Manager at Keep Scotland Beautiful, said:
"Keep Scotland Beautiful is working closely with businesses and organisations across Scotland, helping them to take direct action to improve their local environment. The National Award for Environmental Excellence® provides an exciting opportunity to assess and recognise their efforts.
"We are delighted with the achievements of Queens Cross Housing Association. Their efforts should be commended and we look forward to supporting their long term efforts."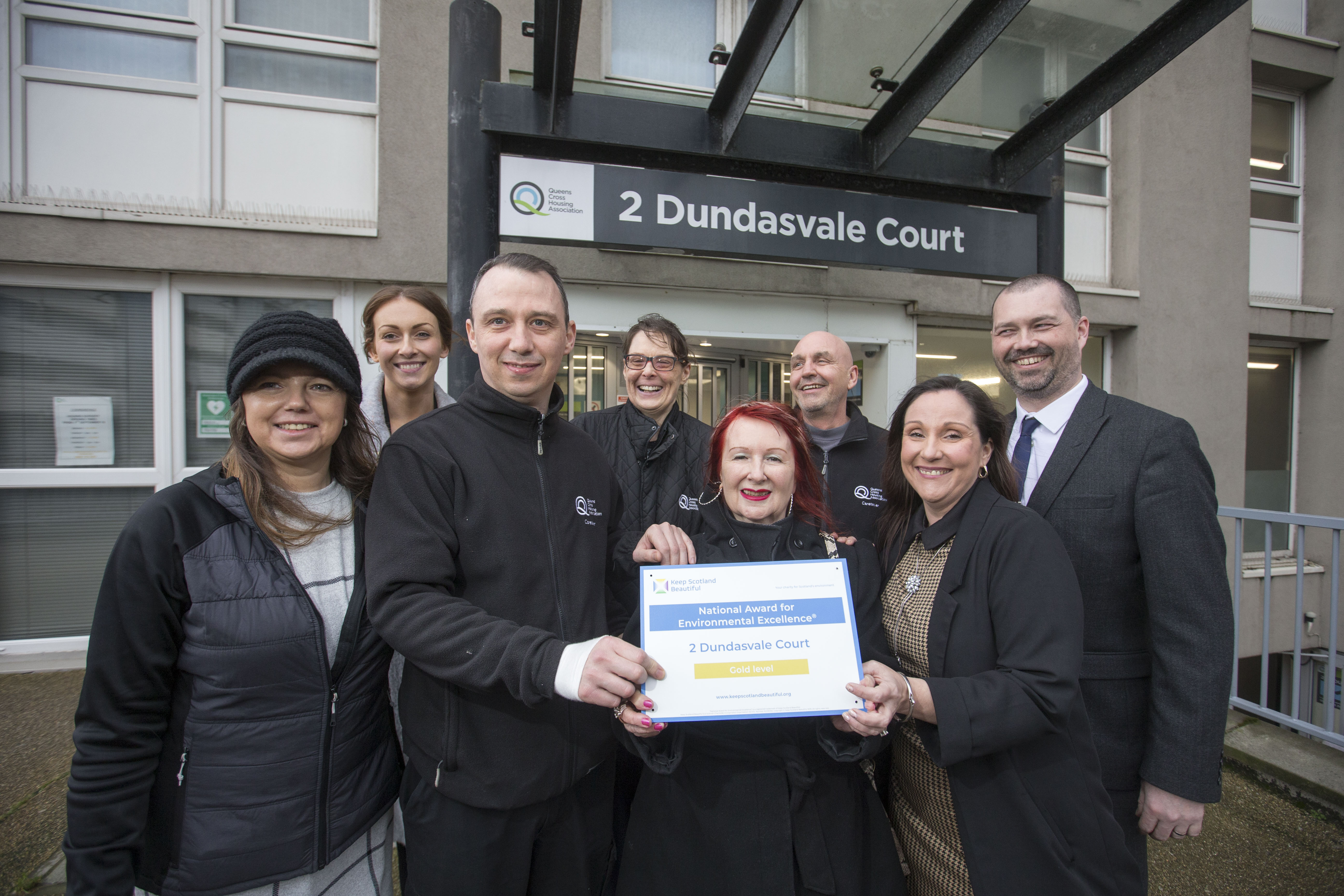 National Award for Environmental Excellence® is open to companies and organisations throughout Scotland and acts as a benchmark for environmental performance. All entrants are assessed by the Keep Scotland Beautiful Communities and Place team and can be awarded Bronze, Silver or Gold level.
Throughout Scotland, over 130 business locations, from shopping centres, leisure and cultural trusts to train stations and ports, have been audited for a National Award for Environmental Excellence®. Further information on the awards, and how to enter can be found here.