Home Team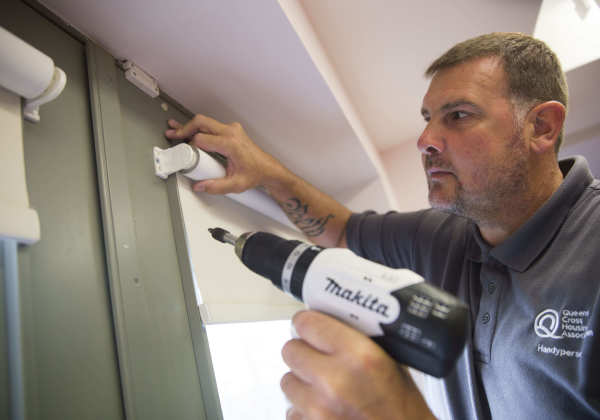 The Home Team, run by the handyperson service, is for supported housing tenants who need help with small household tasks.
Whether it's changing a lightbulb, moving heavy furniture, installing a vacuum cleaner belt or fitting a key safe, some of us need a little help with everyday jobs.
If you receive a Queens Cross Wellbeing service from us, and don't have family or friends nearby to lend a hand, get in touch with the Home Team on 0808 143 2002.
Here are a few examples of what you can ask the Home Team service to do:
Hang curtains and install window blinds
Connect a washing machine
Move heavy furniture
Fit a toilet seat
Remove large items for bulk collection
But call and ask, we'll do our best to help.
The service is free. All you need to do is supply the materials.
Contact us
You can find out more about the Home Team service in our information leaflet, call us on 0808 143 2002 or email contactus@qcha,org.uk.