11 May 2022
Over 200 local children help with Cedar mural design
Queens Cross Housing Association unveiled a new mural in north west Glasgow after help from over 200 local primary school children.
Funded by the Scottish Government Investing in Communities Fund and designed by artists Art Pistol & Rogue One, local children and community members submitted sketches and ideas for the mural at St George's Road in Woodside.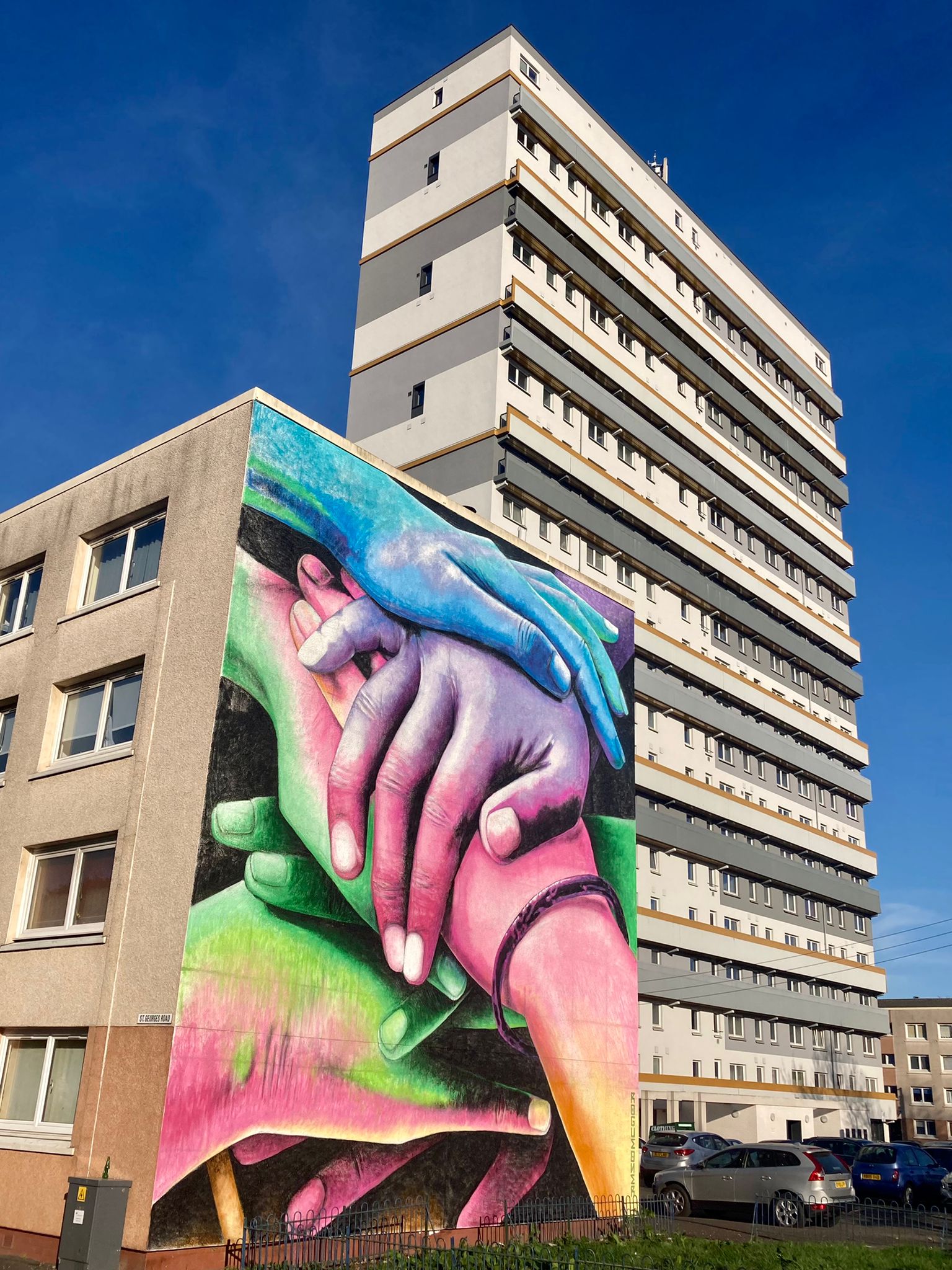 Over 200 school children from Oakgrove Primary, St Joseph's Primary, Highpark Primary and St Cuthbert's Primary took part in helping design the mural, which aims to bring people together and celebrate local diversity.
Jamie Ballantine, Social Regeneration Manager at Queens Cross, said, "We are delighted to have a quality piece of public art in our area, completed by some of the best mural artists in Glasgow.
"During the consultation, people talked about social connections and many of the children drew pictures of hands: people holding hands and hands around the globe. This helped the artists come up with this thought-provoking piece which will brighten up the street and become a local talking point."
Feedback from local residents has also been positive. "I went to see the mural as soon as the scaffolding was taken down, it's stunning! I love the vivid colours - lots of people are talking about it and stopping to take pictures."
Ali Smith from Art Pistol Projects added: "The mural is about making people feel welcome and celebrating a rich local diversity. Different skin colour, cultures and religious beliefs make the world a colourful place and should be celebrated. We've chosen colours over colour. The mural aims to embrace that and bring more colour into people's lives."