Bronwyn Wyper
Community Board Member
Bronwyn Wyper
Community Board Member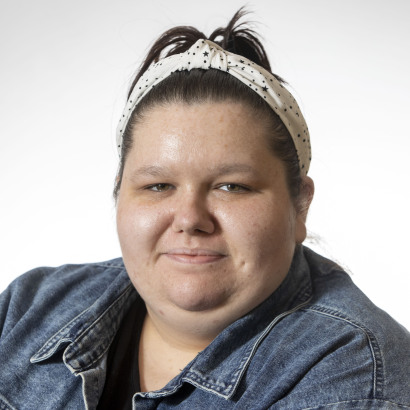 Bronwyn (Bronny) joined the board in 2018 after moving to the Queens Cross area in 2015.
After became homeless when she was 18, Bronny moved into Queen Cross' supported accommodation for young homeless people. She moved into her own tenancy in 2016.
Bronny is active within the local community and regularly volunteers with Queens Cross art group and at our annual gala day. She also plays an active role within the QC Youth Homelessness Service, encouraging young people to be involved with the service.
Bronny is also a young inspection volunteer with the Care Inspector. She is involved in the inspection of children and young people's services throughout Scotland. She also volunteers with GHIFT (connected with the Glasgow alliance to end homelessness) and achieved an A for HNC in Working with Communities.
She is passionate about ensuring that children and young people's voices are heard. She uses her own experiences to ensure that people get the support they need, and tackling homelessness by ensuring that everyone has access to housing.
Bronny won the Young Persons Contribution to the Community Award in November, 2019.