Sadie Gordon
Vice Chair
Sadie Gordon
Vice Chair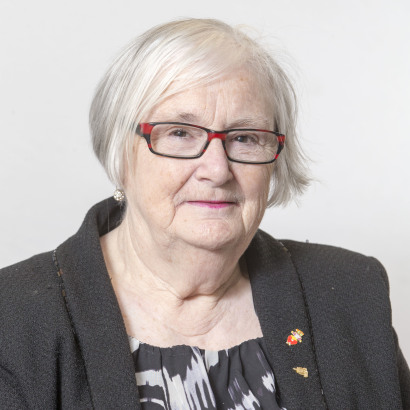 Sadie Gordon has been a member of the Board of Management from 2006, and has been a tenant in Westercommon for over 40 years. She likes to serve the community by taking part in the Association's decision making.
Sadie is one of the Vice Chairs on the Board, along with being on our Factoring and Workspace Boards, Sadie is also a Board Member Representative for the Woodside Community Involvement Group and is involved in a number of external groups including an NHS Scotland Public Partnership Forum . She is also involved in the Greater Milton and Possilpark Credit Union and would encourage people of the community to join their local credit union.
As a retired youth worker and community health worker, Sadie likes to stay in touch with her community. She is a family person with three sons and one daughter, Sadie has six grandchildren and two great grandchildren.
Sadie is Chair of Young People's Futures, and has taken part in the Possilpark Summer Camp for over 30 years, making a difference to the lives of the young people in the area.