15 June 2020
Queens Cross consulting on letting policy
Giving housing applicants more control when applying for properties is being considered by the association.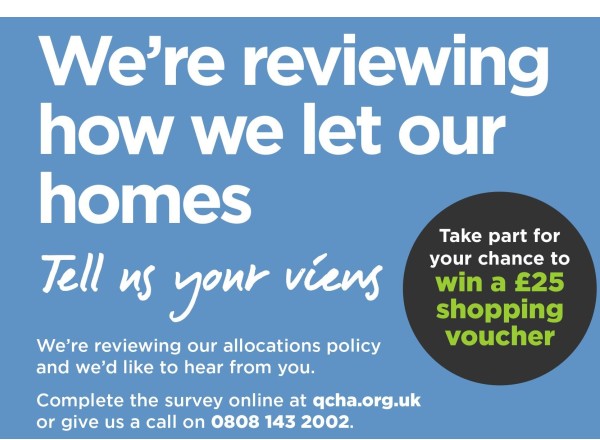 Queens Cross want to make applying for a house more convenient for applicants as they consult on changing to a choice-based letting system.
Under the current waiting list system, prospective tenants are offered homes based on how many points they have been awarded depending on their situation. They then wait until the association matches them to a suitable property.
By changing to a choice-based letting system:
Applicants would be awarded a banding based on their housing need
Vacant properties would be advertised on the Queens Cross website allowing applicants to bid for their choice of properties
"We want to make the allocations process as simple, straightforward and fair as we can for our applicants," said Depute Director of Housing Elizabeth Hood.
"We're asking applicants and local residents to tell us their views on what would make the system better and easier for them."
Under a choice-based approach, potential applicants will be offered digital skills training by the association on how to apply for properties online. Assistance and support would be given to any applicant who required it.
You can have your say and take part in the allocations consultation survey by clicking here.