1 July 2020
Queens Cross Service Route Map out of Covid-19
Covid-19 has brought about huge changes to Association services since lockdown began in March this year.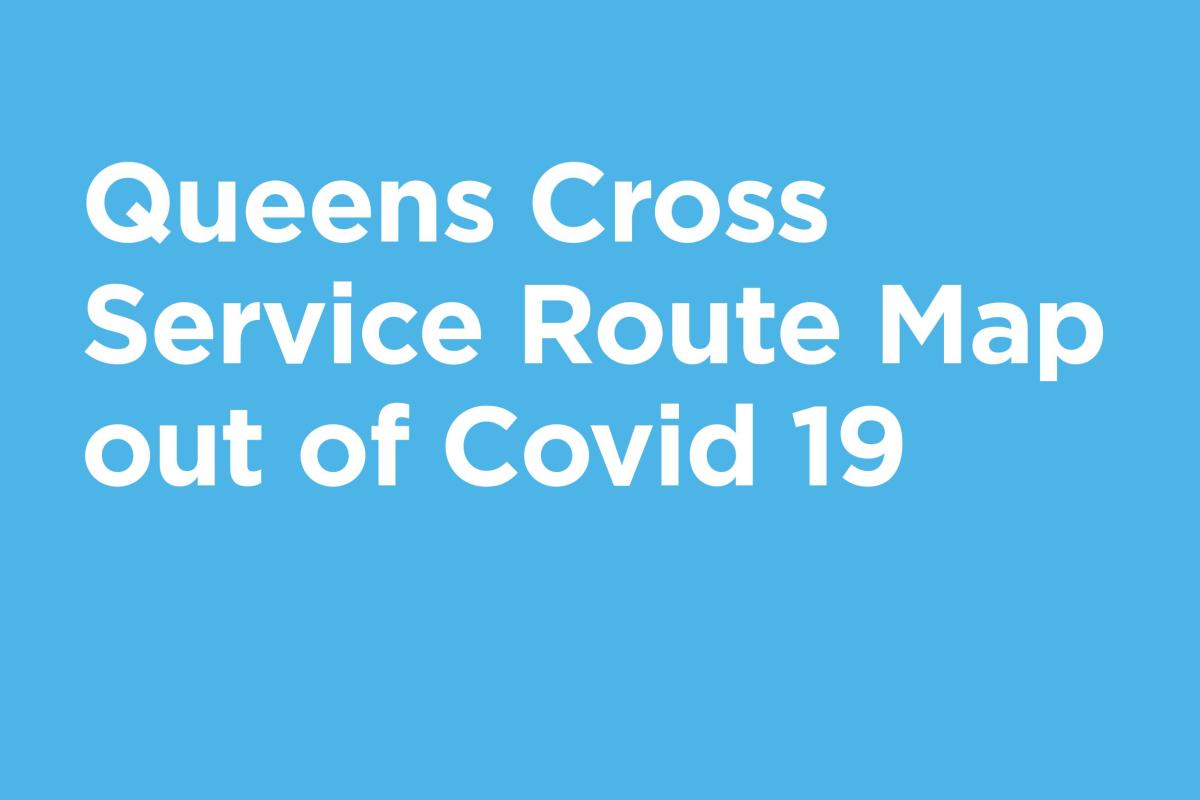 We're pleased that we're now moving towards the end of lockdown but are taking a careful approach to any service reintroduction. Things may be different for all of us for some time to come.
We've created a leaflet which explains the steps the Association is taking just now in moving from phase 1 to phase 2; and how we want to extend services over the coming months. It also gives information on our planned approach for phases 3 and 4. We hope it's helpful.
You can view the leaflet here.
During phase 1, the full lockdown period, we continued to provide an emergency repairs service. Estates and handyperson teams remained working in communities, helping to keep areas safe and well maintained and our Wellbeing services were a constant - still supporting the most vulnerable. We also set up and still run several community support services with local partners, to deliver food and essential supplies to those in need. More than 900 meals are being delivered to homes every week.
Next steps: Over the coming weeks and months we'll move in to phases 3 and 4 though we don't have timescales for these yet. We'll continue to broaden the range of services we offer, always following Scottish Government advice, including cleaning surfaces, hand washing, social distancing and wearing face masks in certain situations.
We will keep our website and social media channels up-to-date with service news.
In the meantime, please stay safe and our contact details are on the back page of our leaflet if you'd like to talk over anything about our services that's giving you concern.