6 April 2021
Glasgow cycle firm peddles to success from Hong Kong to California
A specialised cycle manufacturer has broken into international markets from its base in northwest Glasgow.
Kinetics builds high end tailored folding bikes, recumbent horizontal bikes, electric and cargo bikes from a small workshop in Firhill and sells to customers from Hong Kong to California.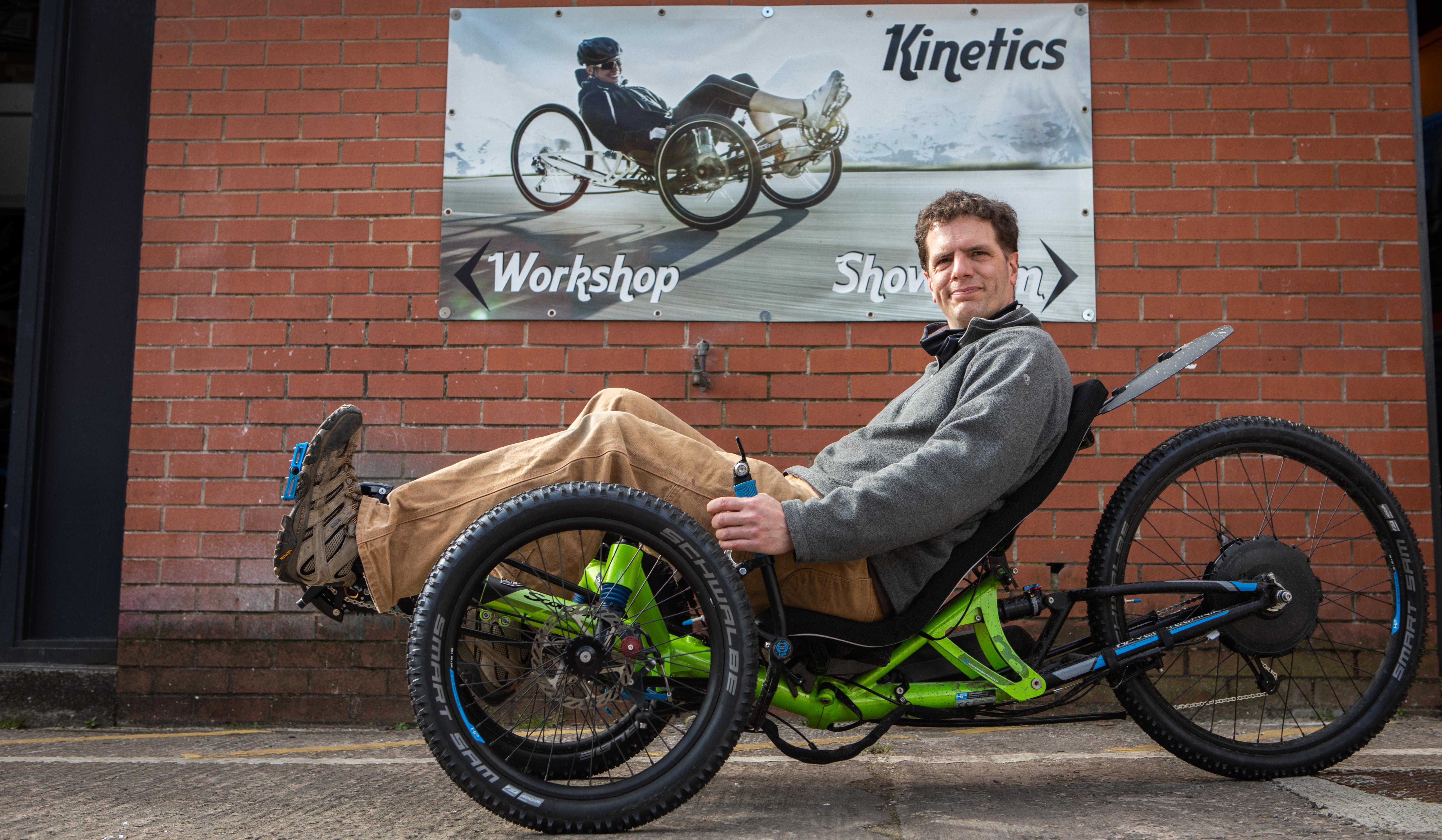 Owner Ben Cooper has been working in the area for seven years and currently builds around 100 bikes every year for clients across the globe.
"Queens Cross can be overlooked as a place to do business, but it is ideally situated, it has great communication links with the city centre and with the motorway network, it couldn't be better placed for me," said Ben.
Now his landlord, Queens Cross Workspace, is looking for more companies to follow Ben's cycleway to success.
The local economic development company currently rents out around 80 affordable workshops, offices and retail units. They are now looking to increase this significantly over the next five years to help boost employment opportunities in the area.
Queens Cross Workspace is setting out its plans for growth in a new Business Plan, which launches this month. The company is part of the Queens Cross Group which also manages around 4500 houses in the area through its housing association.
"Queens Cross Workspace has been helping to bring jobs to the area since 1986 and its Business Plan 2025 outlines how it can continue to build on this success,' said Queens Cross Group, Chief Executive, Shona Stephen.
"Helping to facilitate employment opportunities locally has never been more important as we come out of pandemic lockdown. We have a crucial role to play in helping sustain and create jobs as our community unlocks and starts to recover from the constraints it has been under for the past 12 months."
A key part of the plan is an outline strategy to identify empty or underused property that can be converted into office, workshop or retail units, the company will also be looking at vacant land sites for potential new build units.
"Over the next five years we are committed to expanding our portfolio of properties to attract even more businesses to help address some of the economic inequality the area currently suffers," added Queens Cross Workspace chair, Ian MacLean.
The plan also makes a commitment to invest in the quality and range of commercial property, to improve environmental standards and provide better connectivity for modern business needs.
You can read QC Workspace's Business Plan 2025 here.