8 July 2021
Introducing Nurture our Neighbourhoods
We all want to live in clean and safe environments and to enjoy everything that our homes and neighbourhoods have to offer. It's something that both residents and staff want.
That's why, this month, we're launching a new campaign, inviting you to join us in making sure that we feel proud to live and work in Queens Cross.
Nurture our Neighbourhoods' three aims are to:
Work together to make us all proud to live and work in Queens Cross
Look after our own and our neighbours' wellbeing
Protect and care for our local environment.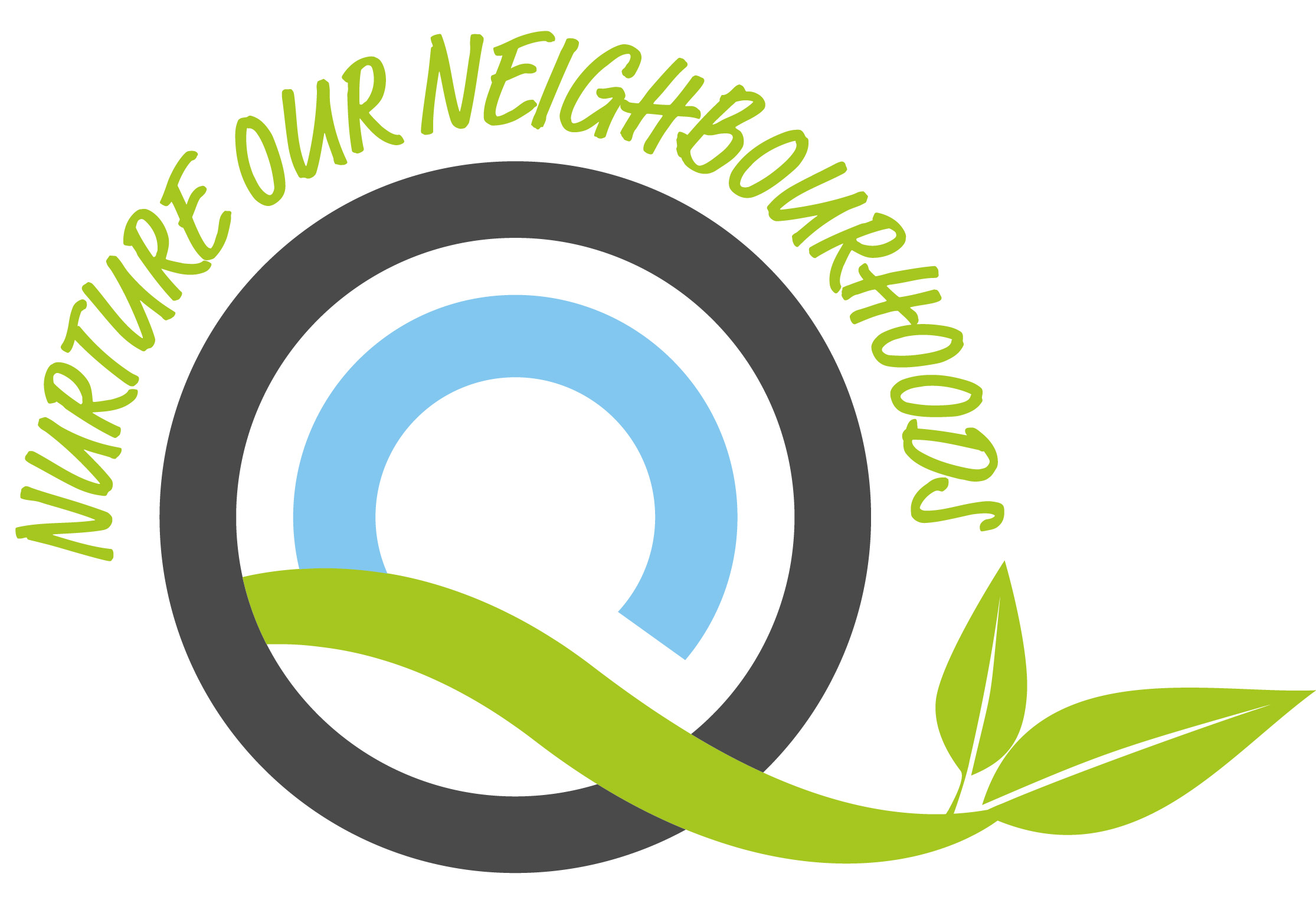 Here are just a few of the Nurture projects that are already underway. And there are more to come.
Estate Inspections
Most QC staff have worked from home over the pandemic, unable to carry out estate inspections. We've already identified areas of decline and you've told us that your local environment is a high priority for you.
So, in May and June, our local teams have been carrying out full environmental inspections to identify issues and areas for improvement. This includes:
Litter, dog fouling and fly tipping
Work on cleaning our streets of litter, dog fouling and fly tipping is well underway. We began by undertaking a litter and dog fouling counts in our streets.
To date we've reported over 350 incidents of dog fouling and over 3,000 items of litter to Glasgow City Council's Problem Solving Team and we'll continue to work closely GCC on intervention strategies to address these issues.
In addition, our handyperson and caretaking teams have been working hard on clearing large household items from our streets. They've uplifted over 400 tonnes of bulk items over 2020-21.
Bin it for Good – join us for our biggest litter pick project ever
We're looking for local community volunteers to join us for neighbourhood litter picks.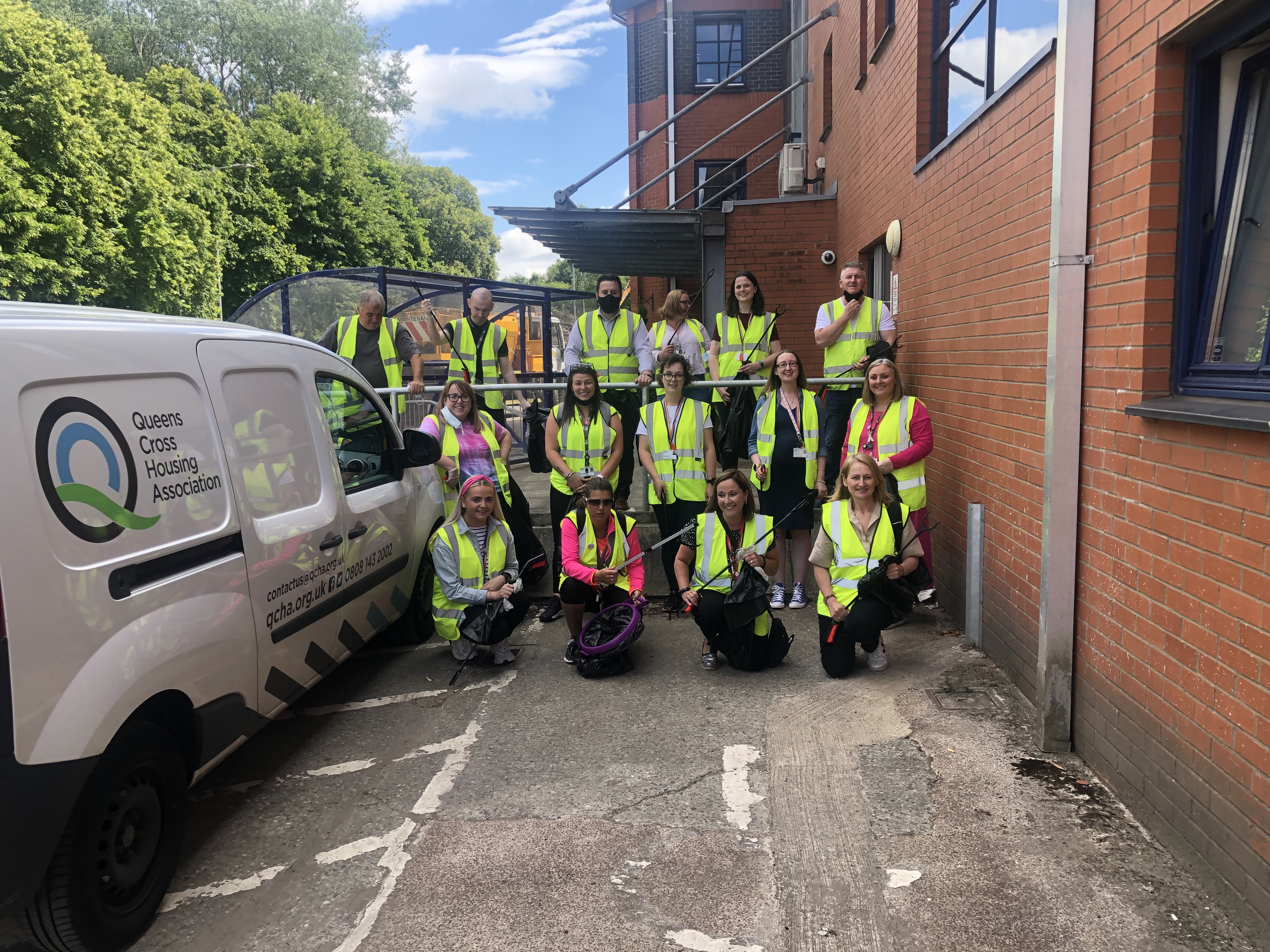 The Bin It For Good teams of staff and community residents will help us all live and work in a clean, safe areas that we can all be proud of. Full training and litter picking equipment will be provided and people of all ages are welcome.
Interested in joining a Bin it for Good team? Contact Lorraine Smith, Neighbourhood Manager, by calling us on 0808 143 2002.
Being a good neighbour
Looking after our own and our neighbour's wellbeing forms an important part of the campaign.
Queens Cross communities are fantastic and caring. So many small acts of kindness make a big difference to the people who live around us. If you see someone struggling, lend a helping hand or let us know. We're happy to help.
Respect each other
We're very lucky to live in a city and communities with people of different backgrounds, beliefs and cultures. As a good neighbour, we respect each other and don't let our differences get in the way of what we've got in common
Look after your home and local area
Our homes and the areas around them are important to how we feel about ourselves so it's up to us to keep them safe, tidy, clean and clear of any items. So, if you need to get rid of big household items, let us or Glasgow City Council know about it as messy streets are no fun for anyone.
Keep noise reasonable
We might live differently but we're all equal and we're all part of a wider community. So whether you love DIY, music and a get together with friends and family, it's helpful to your neighbours to keep the noise to a reasonable level at reasonable times.
When it's needed, report it
Tackling big issues that really bother communities and make them better places to live can be done if we all take small steps. So, if you see things like fly-tipping, littering, anti-social behaviour, vandalism or dog fouling, report it to us or Glasgow City Council so that it can be cleaned up as soon as possible.
Keep up-to-date with our Nurture our Neighbourhoods campaign on our social media channels:
facebook.com/QueensCrossHousing
twitter.com/QueensCrossHA
instagram.com/queens_cross_housing