23 December 2021
Hamper appeal spreads some festive cheer in Queens Cross
A hamper appeal is set to spread some festive cheer around Queens Cross this Christmas.
Eighty-three families were nominated by Queens Cross Housing Association staff as those who would benefit most from some extra help at this time of year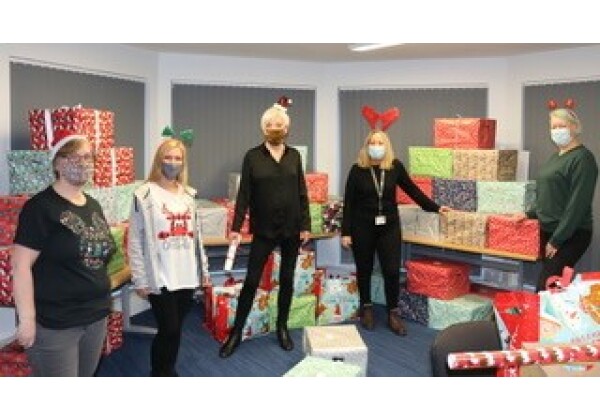 Thanks to generous support from local businesses more than £3500 was raised to supply each of them with a Christmas hamper. The money also paid for £20 vouchers for 61 local children Santa might not have visited at all this year.
Hampers included a host of Christmas treats along with some basic foodstuffs to make life for families struggling to keep on top of everyday costs a little easier.
"Unfortunately there are families all over the country that struggle paying everyday bills, so Christmas just adds more stress to those already finding things difficult. This hamper appeal will at least help out some of the most vulnerable families and children making their festive season a little easier," said Queens Cross's Chief Executive, Shona Stephen.
Businesses and organisations that donated cash to the appeal were OPC, Sycous, WA Brick & Stone, C7 Church along with Caledonian Maintenance and Association staff. Hampers were also donated directly by Nurture Landscapes, Pro-cast and P&D.