2 June 2022
Queens Cross is looking out for good neighbours
Making the Queens Cross area safer, friendlier and greener is the aim of a new Charter launched jointly by the area's housing association and Community Involvement Groups.
The Good Neighbour Charter inspires residents and staff to work closely together to build on the existing sense of community to make the area one of the best places to live and work in Glasgow.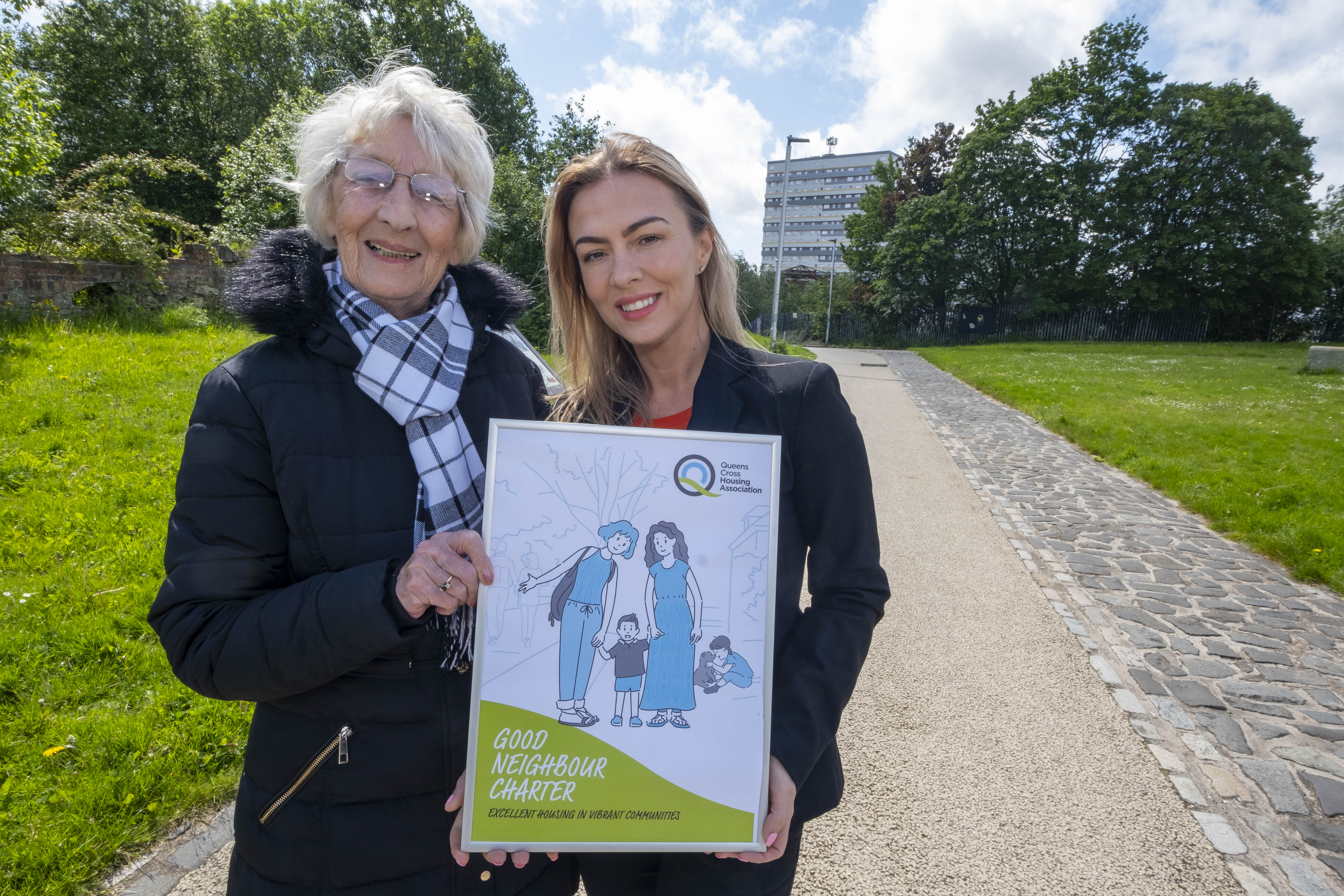 The association is already working with city council and national partners on major environmental improvement programmes and alongside local people to clean and clear streets of litter. It's also set to build a new community in the Hamiltonhill area with nearly 600 new homes planned over the next few years.
"Our research tells us that 85% of people living in Queens Cross say they are happy to ask their neighbours for help with 82% of people questioned saying they felt like they really belonged to the area, so we are starting from a strong place.
"We need to use this goodwill to help local residents and staff do even more together to improve people's wellbeing and be proud of their neighbourhood," said Queens Cross's Depute Director of Neighbourhood Services, Elizabeth Hood.
"Tenants can become better neighbours by looking out for each other, looking after the local area and getting involved in groups and activities that help us make decisions. Staff can work hard to reduce anti-social behaviour, listen to what our communities and customers are telling us and take care of homes and the local environment."
Community Involvement Groups are made up of local people who work in partnership with the association to make sure residents' views are heard. Members of the four Groups support the Charter. Teresa McCaffery is a member of the Woodside group:
"I joined a Community Involvement Group to get involved, have a say and look after the area.
"I want to live in a nice place and working together with my neighbours in the community and with the association is one way that I can make a difference."
You can read our Good Neighbour Charter here.