14 June 2022
Putting the customer first
Contact Centre staff are taking on additional training and development this year as they aim to help customers get their questions answered as soon as possible.
Customer Services Supervisor, Elizabeth Viola, looks after the smooth running of the contact centre. She said: "We have a team of friendly, experienced staff to take your call. Their aim is to resolve your query for you when you call us if they can. If not, they will look to get you an answer as soon as possible.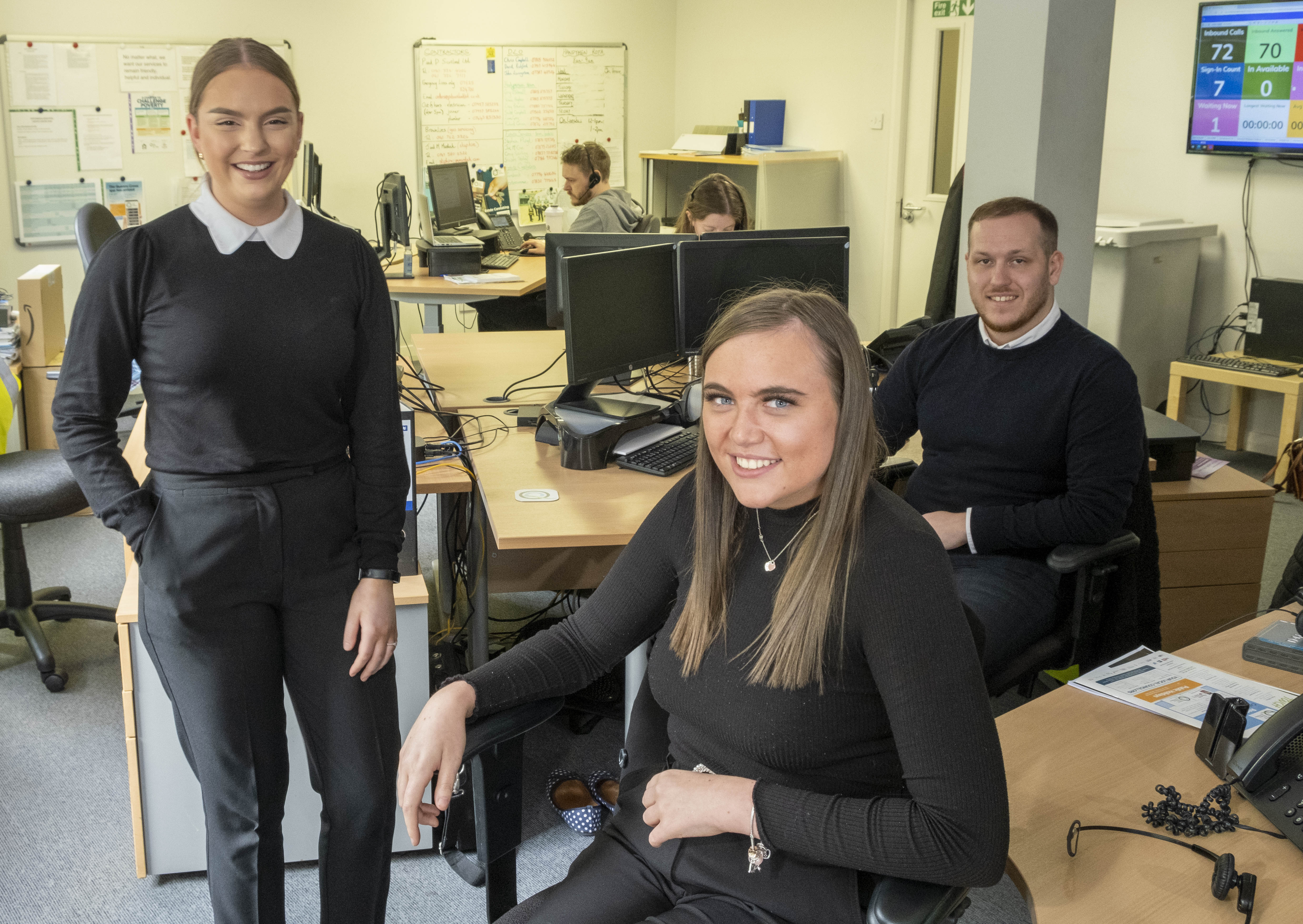 "The team have always been very enthusiastic about taking on new challenges and want to do more to help customers get the best possible service. These new developments will help us all get there."
Over the coming months, contact centre staff will be working on:
Using Near Me video calls to identify a particular part for a repair, or give advice on how to reset an appliance like a boiler or tripped switch.
Having information on all association services so that they can signpost customers to the right person or service.
Providing help and advice on customer self-service options such as the contactus@qcha.org.uk email address or the Queens Cross app
Arranging for colleagues to call customers back at an agreed time.
Ensuring repairs requests, including the tradesperson and part required, are recorded correctly. This should see many customer queries resolved at the first point of contact.
To help the team take on these new duties, the contact centre is closing at 4pm every Wednesday for training time. At this time customer calls will be taken by the Business Support team for emergency repairs and any other urgent service requests.
Elizabeth concludes: "The contact centre service is usually available Monday to Friday from 8am to 5pm. Closing at 4pm on a Wednesday will help us put these new service improvements in place sooner rather than later while causing the least possible amount of disruption to customers."