16 November 2022
Students benefit from Queens Cross scheme
Students moving into further education have been helped with the cost of studying thanks to a new scheme launched by a north west Glasgow charity.
The John Gray bursary scheme was set up by Queens Cross Community Foundation, the charitable arm of Queens Cross Housing Association.
In its first year, grants totalling £10,000 have helped six students starting full-time and part-time courses at college and university purchase educational essentials such as textbooks and electronic equipment to aid their studies.
Adela Bačová is studying an undergraduate degree in politics and international relations with psychology and Spanish at the University of Strathclyde. She received £2,000 to help with her course.
"The scheme has made a very big difference to my studies so far. I was able to buy essential textbooks and an iPad to help me stay organised.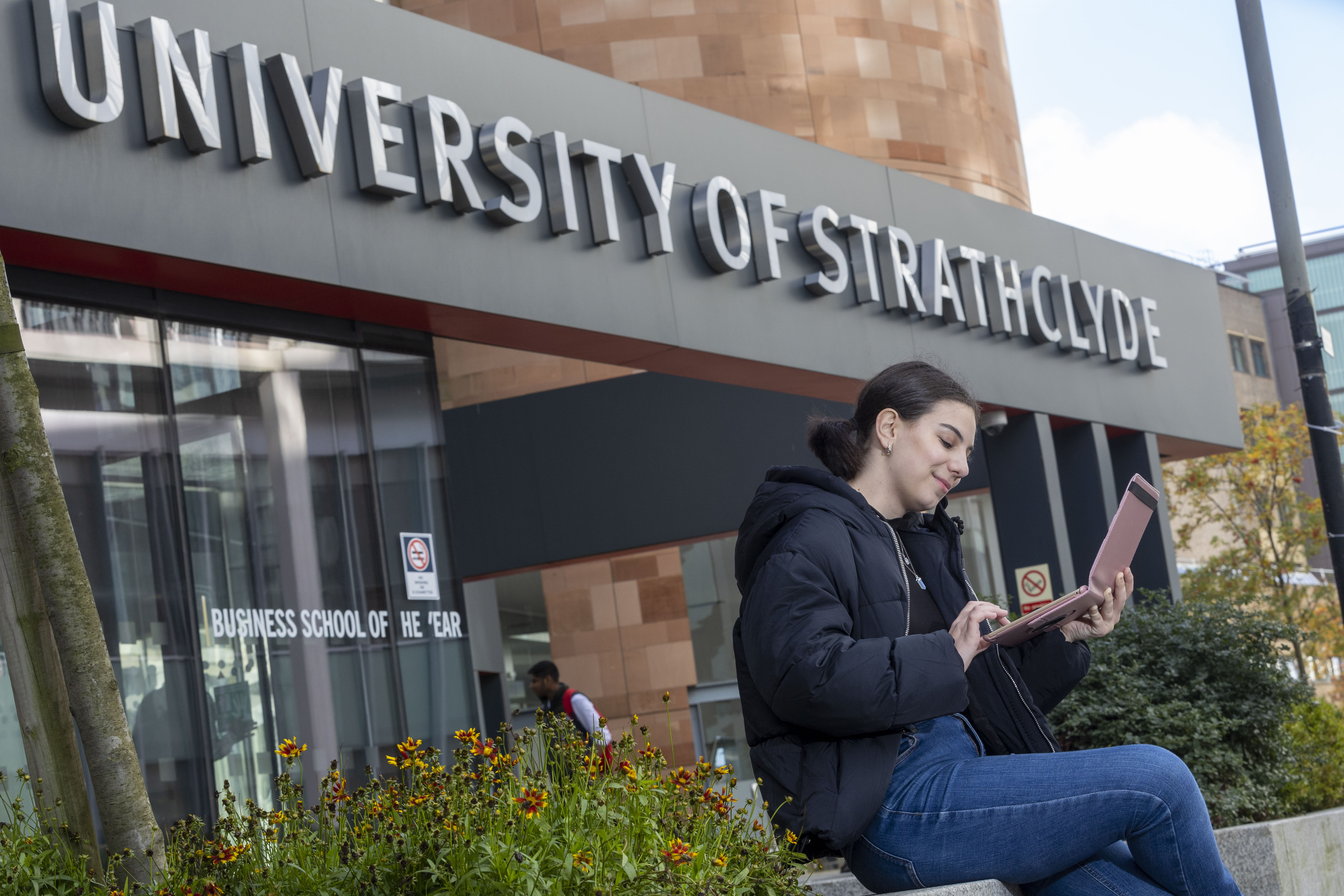 "It has also encouraged me to participate in social events at my student union which has helped me meet new people in my course.
"Without the scheme it would have been very difficult for me to do my course. As a first year student I wasn't aware of all the expenses that university life comes with.
"This has made sure I don't fall behind and I have all the correct materials for me to study successfully."
The bursary scheme is named after former Queens Cross Housing Association chairman and community champion John Gray, who passed away in 2019 after dedicating his life to the communities of Queens Cross and was a strong advocate of opportunities for its young people.
Norman Gray, John's nephew, is pleased that the scheme has helped local residents.
"John was always clear-sighted about the importance of support for children and young people.
"He would be delighted that Queens Cross Housing Association has set up a bursary scheme to give such practical support to the growth of the people and the community of the area."
Queens Cross' social regeneration manager Jamie Ballantine helped develop the project.
"Queens Cross Community Foundation aims to improve life opportunities, enhance wellbeing and challenge poverty in our local communities.
"With the current cost of living crisis, the John Gray bursary scheme has been vital in helping these students starting out at college or university.
"This grant funding has allowed them to purchase essential supplies for their studies which they otherwise wouldn't have been able to afford."