Next Steps
Parks and Open Spaces
The association will be holding online consultation events in spring 2021 with local residents for new parks and open spaces as part of the Hamiltonhill development.

The consultation will include plans on proposed play equipment to be installed at the play park and along the northern edge of the community park.

We'll let residents know when these consultation sessions will take place. Keep an eye on our Facebook page for more details of our consulation.
Housing
We'll keep residents up-to-date throughout each stage of the development. Below is a projected programme of works for the project and a map of Hamiltonhill showing the areas covered in each phase of Housing.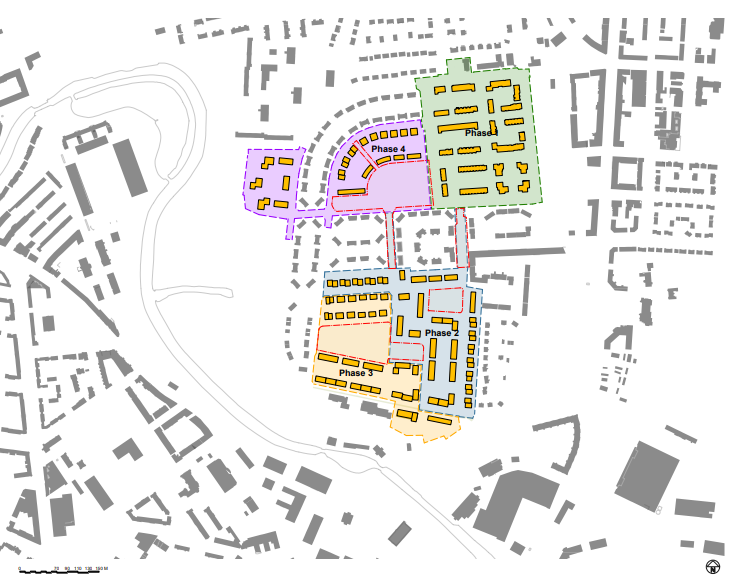 For further information on private home sales get in touch with Urban Union on 0141 530 4000 or email info@urbanunionltd.co.uk.
↵ Back to Hamiltonhill Development