Burnbank Gardens Development
Full funding for 48 new social housing homes at Burnbank Gardens is now in place.
The development will replace a derelict hostel built in 1961, and work on demolishing the building ahead of construction is now complete.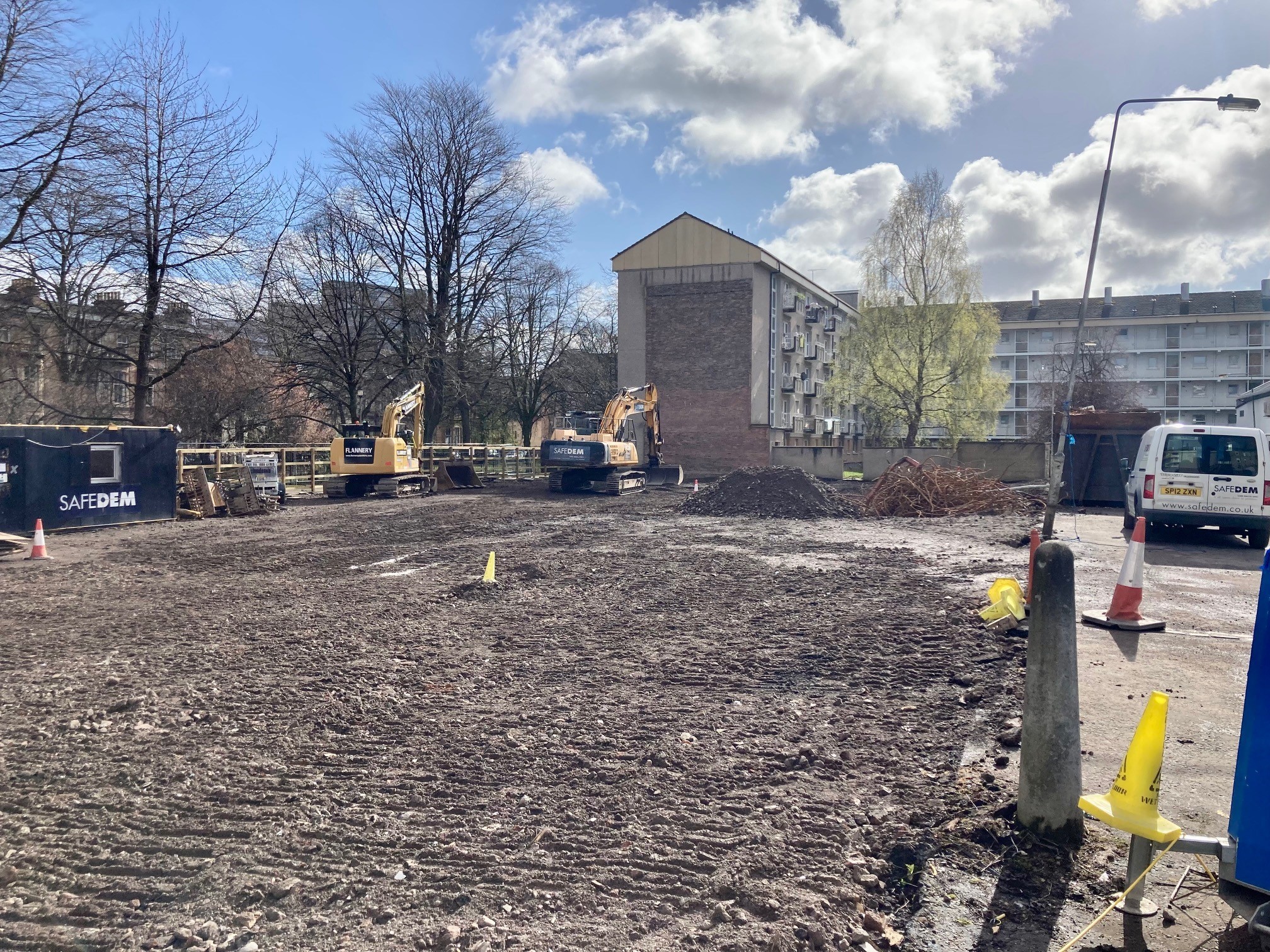 The flats are being built at Burnbank Gardens, on the south side of the communal garden, within the Glasgow West Conservation Area.
The flats are designed to meet the needs of older people with eight of the flats adaptable for wheelchair users.
Each upper floor of the two closes in the block will have a sundeck and balconies for residents to socialise in the fresh air, while the ground floor has a shared rear garden for each close. The six-storey building includes materials such as stone facing to complement the Conservation Area.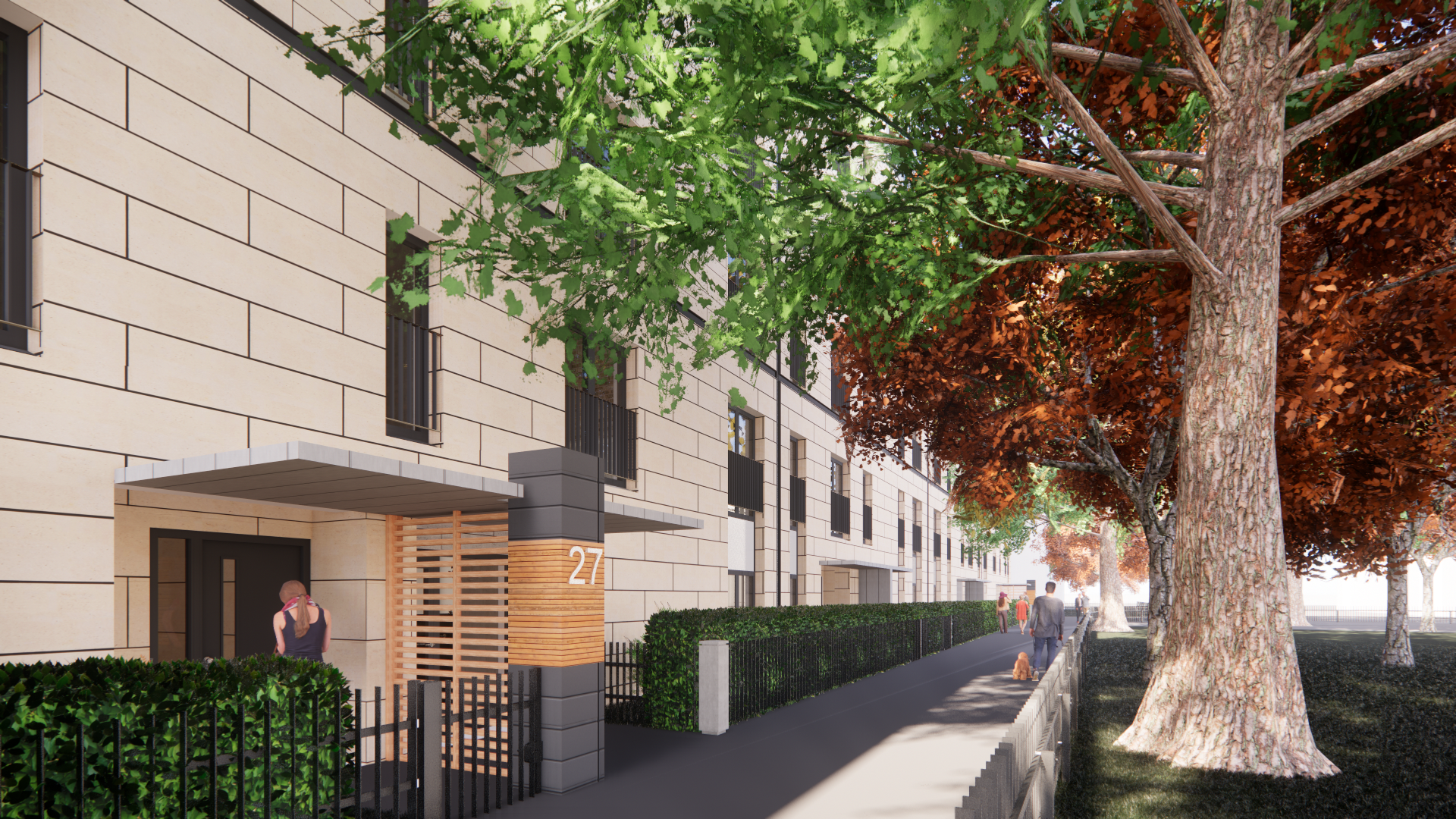 Funding for the development is coming from the Scottish Government's Affordable Housing Supply Programme, Glasgow City Council, Queens Cross Housing Association and Glasgow West Housing Association.
Twenty four flats will be owned by Queens Cross HA and 24 will be transferred to Glasgow West HA when completed.
Queens Cross and Glasgow West HA together manage around 6000 homes across the northwest of the city.
"This hostel has been a blight on this conservation area for many years so to finally be able to replace it with much needed social housing for older people is great news," said Queens Cross's Chief Executive, Shona Stephen.
"We have worked hard with our partners to get funding in place and also with our architects to deliver a building in keeping with this highly desirable neighbourhood."
Elaine Travers, Chief Executive of Glasgow West HA said:
"We are delighted to see this project progressing and look forward to providing new energy efficient, affordable homes for older people within the Burnbank community."
Councillor Kenny McLean, Convener for Housing at Glasgow City Council, said: "The building of these much-needed social-rent homes in the West End of the city is very welcome, and will bring new life to this site. We are delighted to have supported this development, and look forward to working with our project partners on its delivery."
Construction work will start in the summer and the flats will be ready for tenants moving in by summer 2025.
Downloads
25 Burnbank Gardens Typical Floor Plans
25 Burnbank Gardens Site Plan