11 May 2021
Queens Cross tenants reap the benefits of the circular economy
Tenants in north Glasgow are benefiting from an innovative new partnership that is prolonging the life of household appliances and furnishings.
Queens Cross Housing Association has teamed up with social enterprise Total Homes Co-operative to supply refurbished domestic appliances and household furniture to tenants at low cost.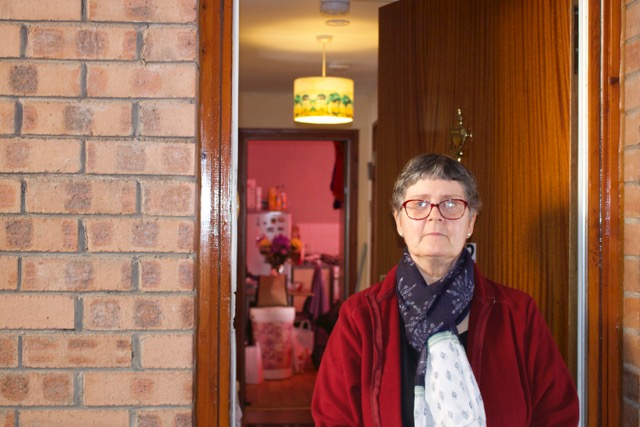 The furniture and appliances are rescued from house clearances and brought back to as-new standard by Total Homes before distribution to tenants and a new lease of life.
Goods are delivered within 24 hours, fitted if required, and come with a 12 month warranty.
The new partnership is based on a circular economy model, an economic system aimed at eliminating waste and promoting the continual use of resources through reuse, repair, refurbishment and recycling.
Queens Cross tenant Linda Burton used the new partnership to have a refurbished washing machine delivered.
'When I needed a new washing machine Total Homes delivered and fitted a new one the same day, their service was excellent and the machine is just what I needed,' she said.
The two organisations have been working together for two years and this new closer partnership will now see Queens Cross employ a full circular model for all its house clearance works.
Queens Cross' Director of Property, Enterprise & Regeneration, Rona Anderson said:
'We are all working to reduce our carbon emission over the next few years and a circular economy model is an excellent way of making a contribution to this. Not only is it keeping goods out of land fill it is also providing our tenants with a cost effective way of furnishing their homes with what they need.'
Over the past year Total Homes has saved more than 1000 tons of material from Queens Cross house clearances that would otherwise be landfilled.
Total Homes also supply the association with starter packs to help young people entering a tenancy for the first time.
Marcus McNeilly, chief executive of Total Homes Co-operative said: 'We have an excellent relationship with Queens Cross Housing Association. It's great to see them embrace our ideas and our models which focus on reuse rather than disposal.'
Tenants who think they may be able to use Total Homes services should contact their housing officer.