4 October 2023
Financial wellbeing service helps QC residents save over £1 million
Over £1 million has gone back into the pockets of residents in north west Glasgow thanks to a housing association's money advice service.
Queens Cross Housing Association's financial wellbeing team offer welfare rights, debt and energy advice to local residents.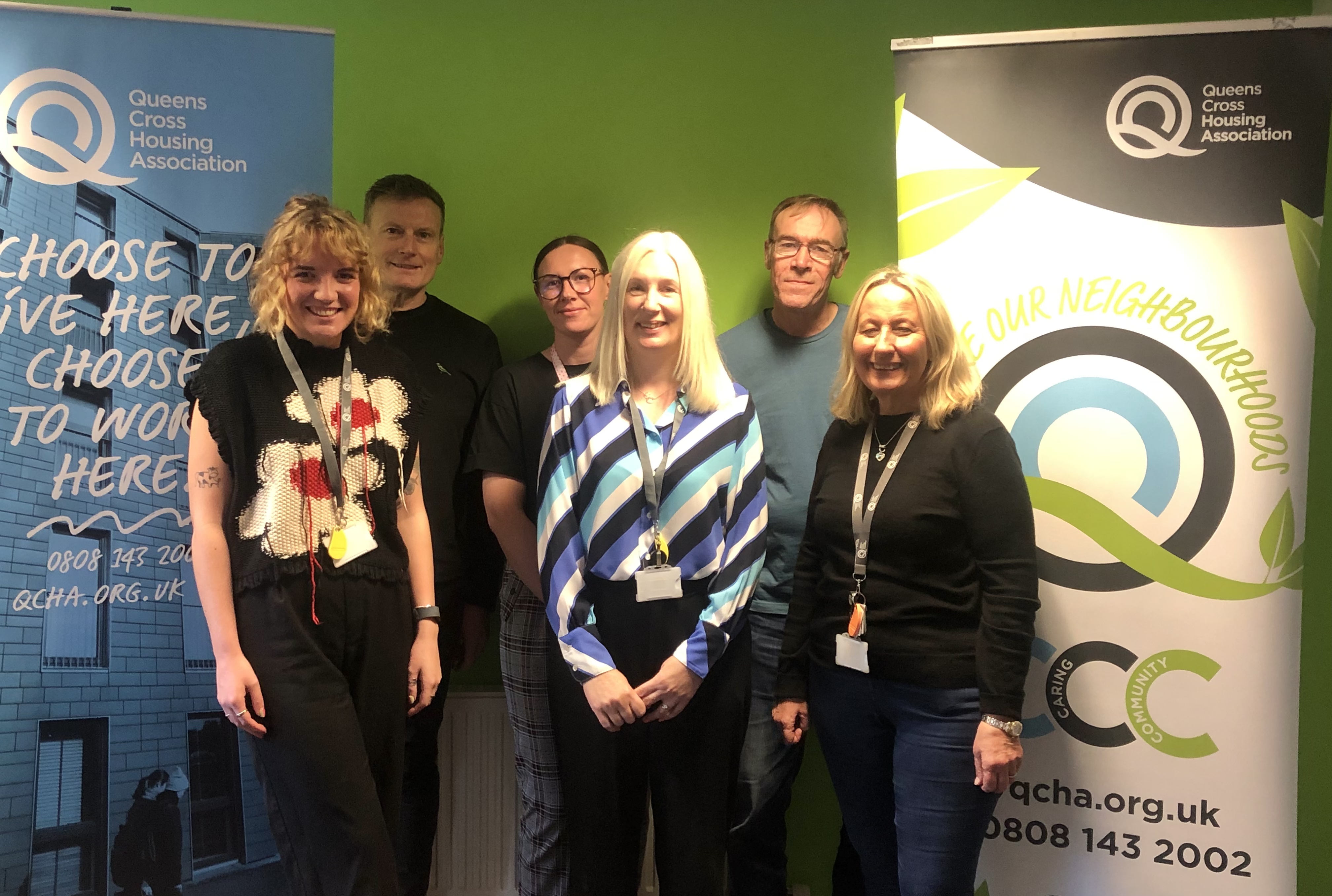 They assist with funding claims and appealing benefit decisions made by bodies such as Department of Work and Pensions, Glasgow City Council and Scottish Social Security – making sure claimants receive the money they're entitled to.
Over the past year, the team have also worked with external agencies such as the Scottish Government and Scottish Federation of Housing Associations (SFHA) to provide food and energy vouchers to people in immediate financial difficulty.
In the 12 months leading up to August 2023, the team helped 289 people save over £1.25 million. Anne Ramsay, Vice Chairperson and tenant, welcomed the news.
"Putting more money in people's pockets is one way Queens Cross HA helps to reduce poverty in our communities.
"Helping residents save over £1 million in the past year is a great result and testament to the hard work that our financial wellbeing team have put into helping those in need."
The financial results tie in with positive overall satisfaction in the service. Nine in 10 people who engaged with the team were satisfied with the support they received, with 94% saying they were given helpful advice.
"Our advisors have provided a fantastic service during an extremely challenging time for all during this cost-of-living crisis," added Suzanne Wight, Financial Wellbeing Manager.
"They continue to support tenancy sustainment, reduce poverty, empower residents and contribute to the association's wider aims in the community."
Queens Cross' financial wellbeing service is free and confidential. Anyone looking for help can make an appointment by calling 0808 143 2002.