Completed Works
Parks and Open Spaces
We are delighted to announce that the new parks and open spaces at Hamiltonhill are open for use! This includes a brand new play park on Appleby Street, a Community Park, 2 SuDs basins and a new community space at Bardowie Gardens.
You can found out more about these here.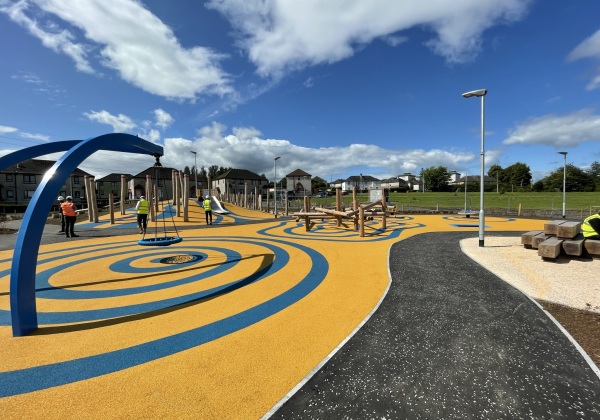 Advance Works
The Association has undertaken two packages of advance works clear the site and stabilise old mine workings by filling them with cement grout and prepare the ground for future development.
The North Area Advance Works started in March 2020 and completed in November 2020. These works covered the area bounded by Bardowie Street, Carbeth Street, Stonyhurst Street and Hobart Street, which was previously unsightly and overgrown with vegetation. It also included the old primary schools site as well as the former site of the Westercommon primary school.
The South Area Advance Works started in November 2021 and completed in April 2022. These works involve grouting the majority of vacant land south of Caldarvan Street and required the removal of a number of trees.
The works were carried out by Robertson Civil Engineering and were the crucial first step to all future works at Hamiltonhill.
Canal Drainage Link
As part of the Canal Action Plan, all new housing developments in the area need to use the canal as part of a sustainable drainage system (SuDS) to take all the rainwater run-off from new roads and roofs. The canal has been re-designed to allow this and the new system will ensure the existing sewer system can continue to cope and not cause flooding in the city.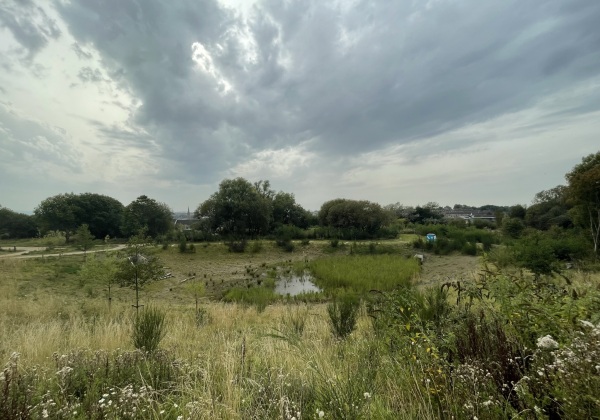 For Hamiltonhill, this has meant providing a new drainage basin in the Claypits area with links from the new housing developments to take rainwater to the Canal, this will be mainted by Scottish Water. This contributes to the wider regeneration of the Claypits area and will help promote biodiveristy in the area.
↵ Back to Hamiltonhill Development