Advance Works
Canal Drainage Link
As part of the Canal Action Plan, all new housing developments in the area need to use the canal as part of a sustainable drainage system (SuDS) to take all the rainwater run-off from new roads and roofs. The canal has been re-designed to allow this and the new system will ensure the existing sewer system can continue to cope and not cause flooding in the city.
For Hamiltonhill, this has meant providing a new drainage basin in the Claypits area with links from the new housing developments to take rainwater to the Canal. The drainage system has been designed to meet the requirements of Scottish Water, who will maintain the system once in use. The work has been carried out as part of the Claypits improvement works and the basin has been formed to create a wetland area as part of the local nature reserve.
You can see more information here on the Canal improvements from Scottish Canals.
North Area Advance Works
In November 2020 we completed the advance works in North Hamiltonhill. These works covered the area bounded by Bardowie Street, Carbeth Street, Stonyhurst Street and Hobart Street, which was previously unsightly and overgrown. It also included the old primary schools site as well as the former site of the Westercommon primary school.
The works were required to clear the site and stabilise old mine workings by filling them with cement grout and prepare the ground for future house building.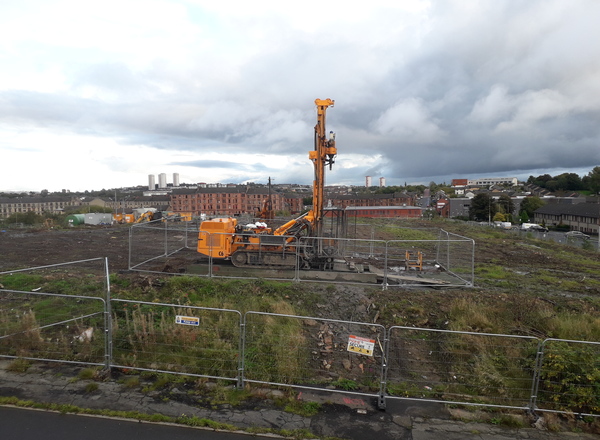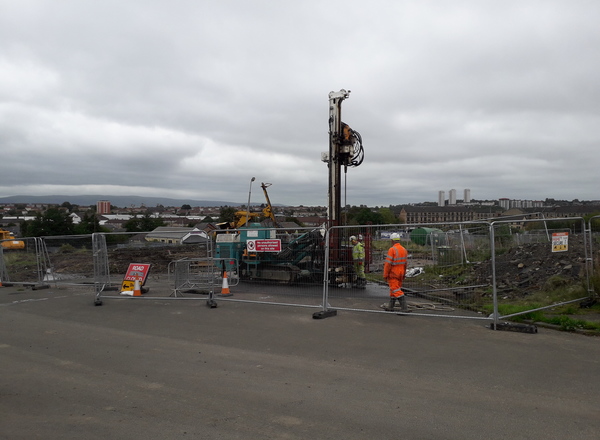 South Area Advance Works
The Association planned to start the advance works in South Hamiltonhill immediately after completing the north advanced works. These works are required to grout old mine shafts before work can begin on the new parks and open spaces.
However, the Covid lockdown resulted in an extension to the grant funding which the Association has secured to fund the new parks, which will now allow the parks to be completed at the same time as the Phase 1 housing. As a result, the Association has delayed the works to keep the existing open spaces, south of Caldarvan Street, available for public use for as long as possible.
We now expect the south area advance works to begin in autumn 2021. This work will include the preperation of ground for housebuilding and the removal of the red brick wall at Stonyhurst Street as we transform the old school site into a community Park. We expect the south area advanced works to be completed in spring 2022.
↵ Back to Hamiltonhill Development